It takes a lot of cooking to make me tired of cooking, but I think I'm there. All things considered, I probably eat out and order less takeout than other New Yorkers. But having the option of a night off from the kitchen is a privilege that I'm suddenly feeling the absence of.
This is good reason to rely on store-bought helpers whenever I can, and also to streamline my recipes when possible. Today's tofu and udon noodle salad with spring vegetables is streamlining in action.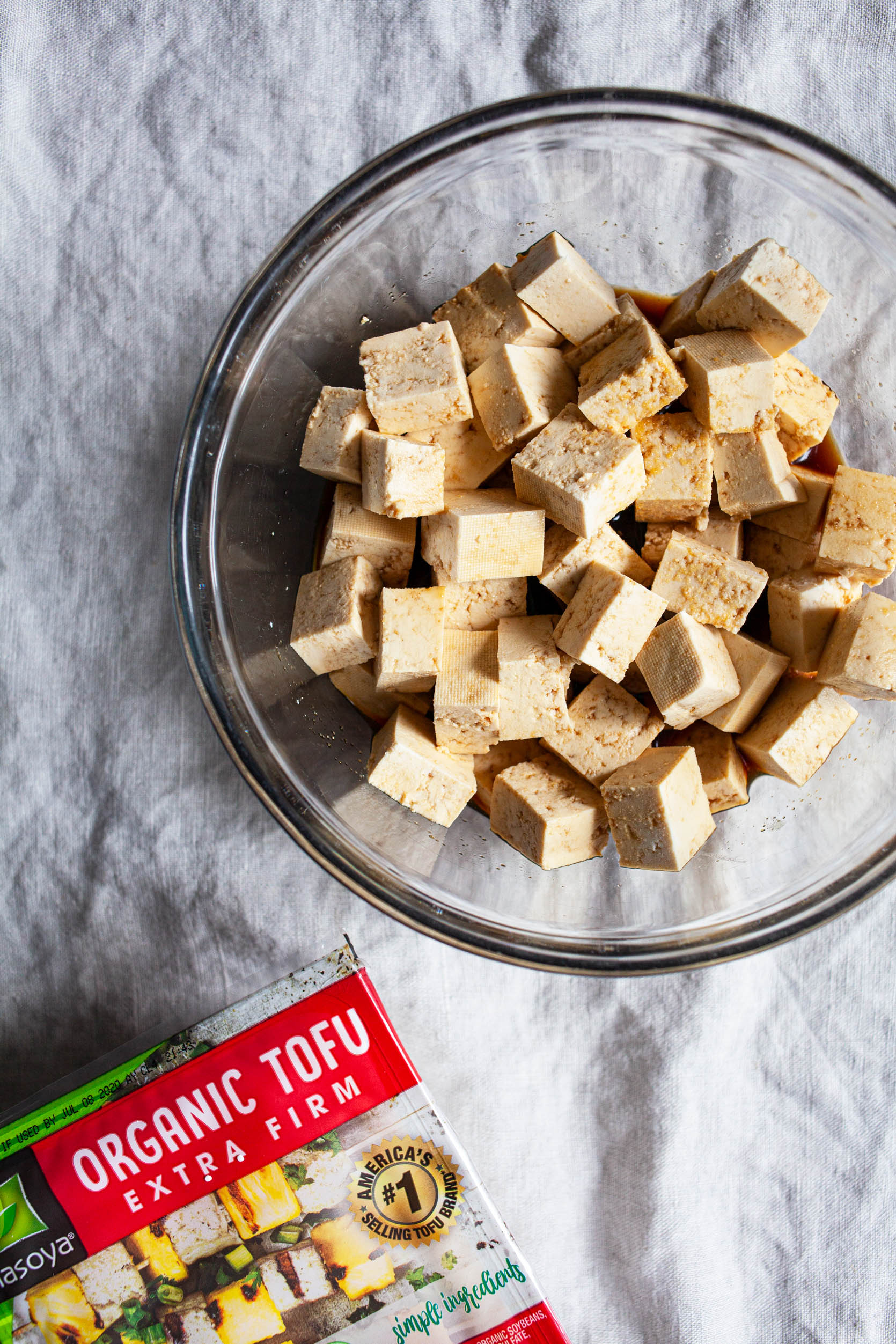 The idea here was to craft a lunch salad that would:
1. Help me to use up the Udon noodles in my pantry
2. Be nutrient dense / rich in protein
3. Come together easily enough that I wouldn't dread making it
It was a success! I tried to be mindful even of small opportunities to streamline here: using the tofu marinade as the salad's dressing, cooking the vegetables with the noodles to avoid unnecessary steps (and subsequent cleaning). When you're tired of cooking but still want to enjoy the pleasure of homemade food, little details like this become important.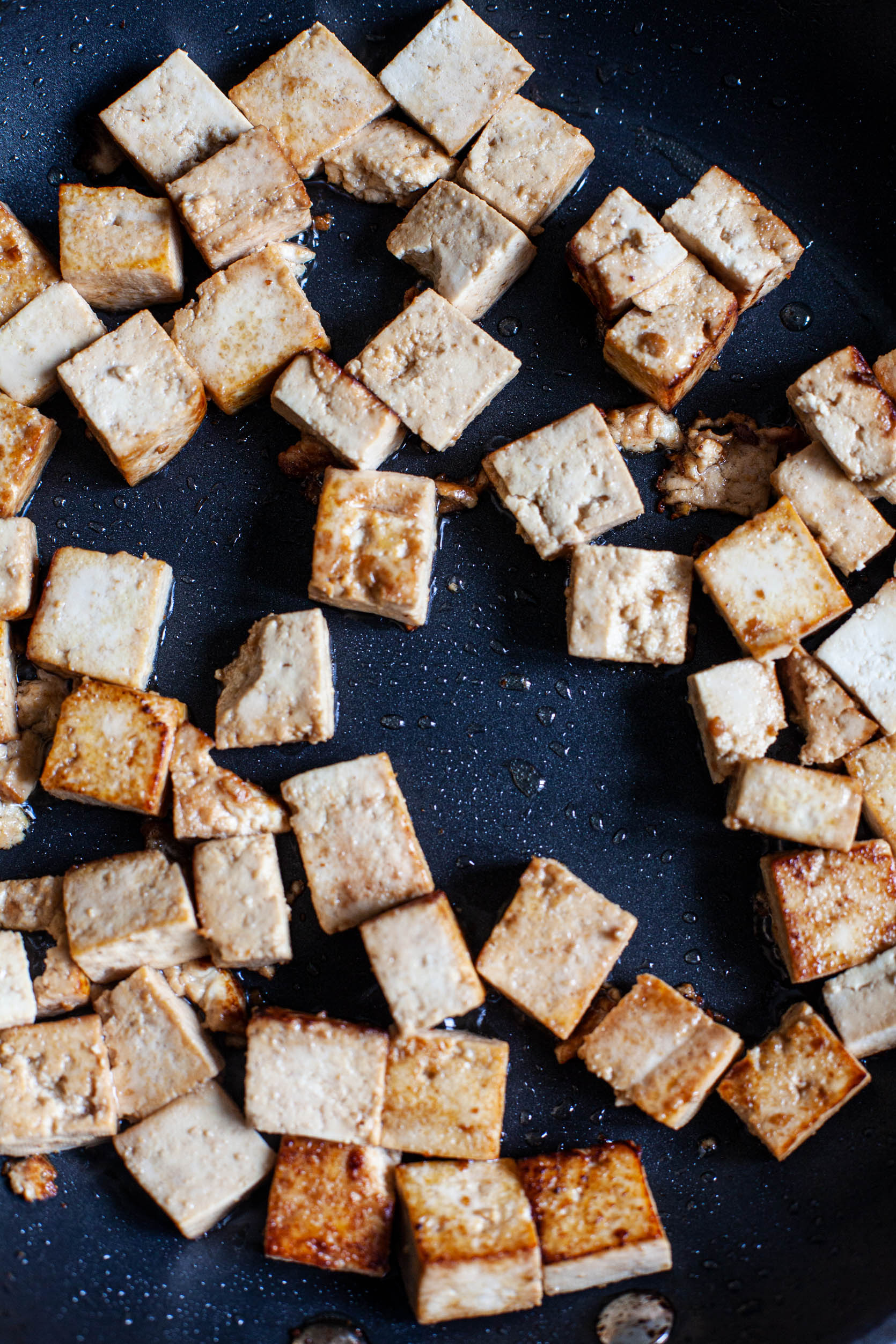 The tofu here is my favorite, much loved Nasoya Extra Firm. I was doing a tofu scramble tutorial recently with Food52, and a lot of folks asked about my favorite tofu brand. It's an easy answer. I love Nasoya's tofu for its quality, it's awesome texture (the extra firm is firm enough that I often just press it gently with tea towels to dry it off, rather than pressing between books to remove excess moisture), and the fact that I can nearly always find it near me. And of course there's all of the nutrition that tofu has to offer: protein, anti-inflammatory phytonutrients, healthy fatty acids.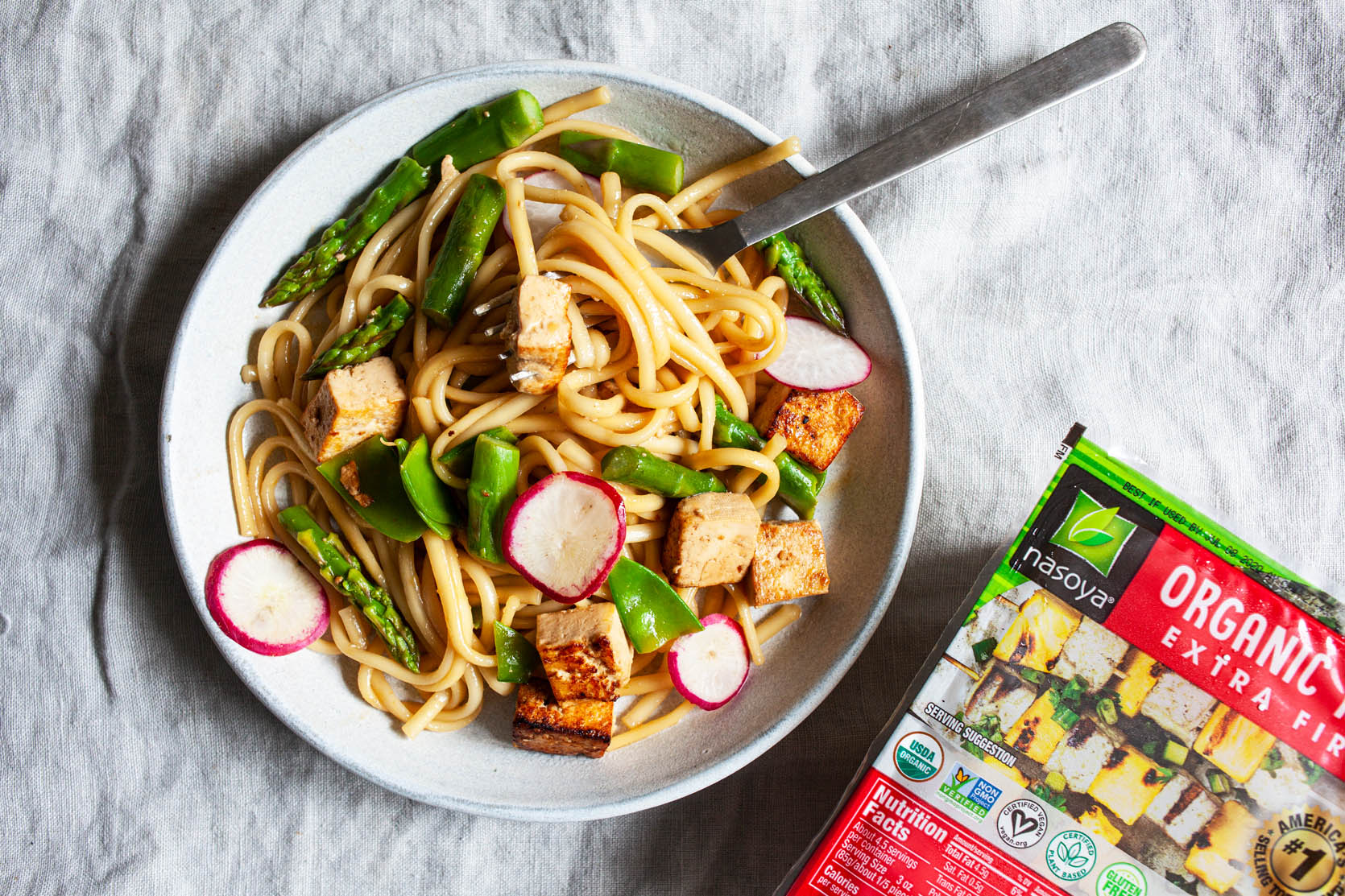 I probably sound like a broken record these days with my modification cues, but you can absolutely make this recipe your own by switching up the vegetables you've got. I happen to have some spring veggies—snow peas, asparagus, and radish—that are brightening my spirits with the promise of changing seasons in this otherwise repetitive stretch of time. But broccoli, cauliflower, carrots, snap peas, green beans, leafy greens, and zucchini could all work really nicely in the salad.
You can also make the seasoning more or less aggressive, as you like. I made this salad at lunchtime and wanted it to be flavorful but light, so I took it easy with both garlic and spice. Feel free to kick up the heat, to add ginger or five spice, to top the salad with toasted sesame seeds, or to take any other small measures that will make you happy.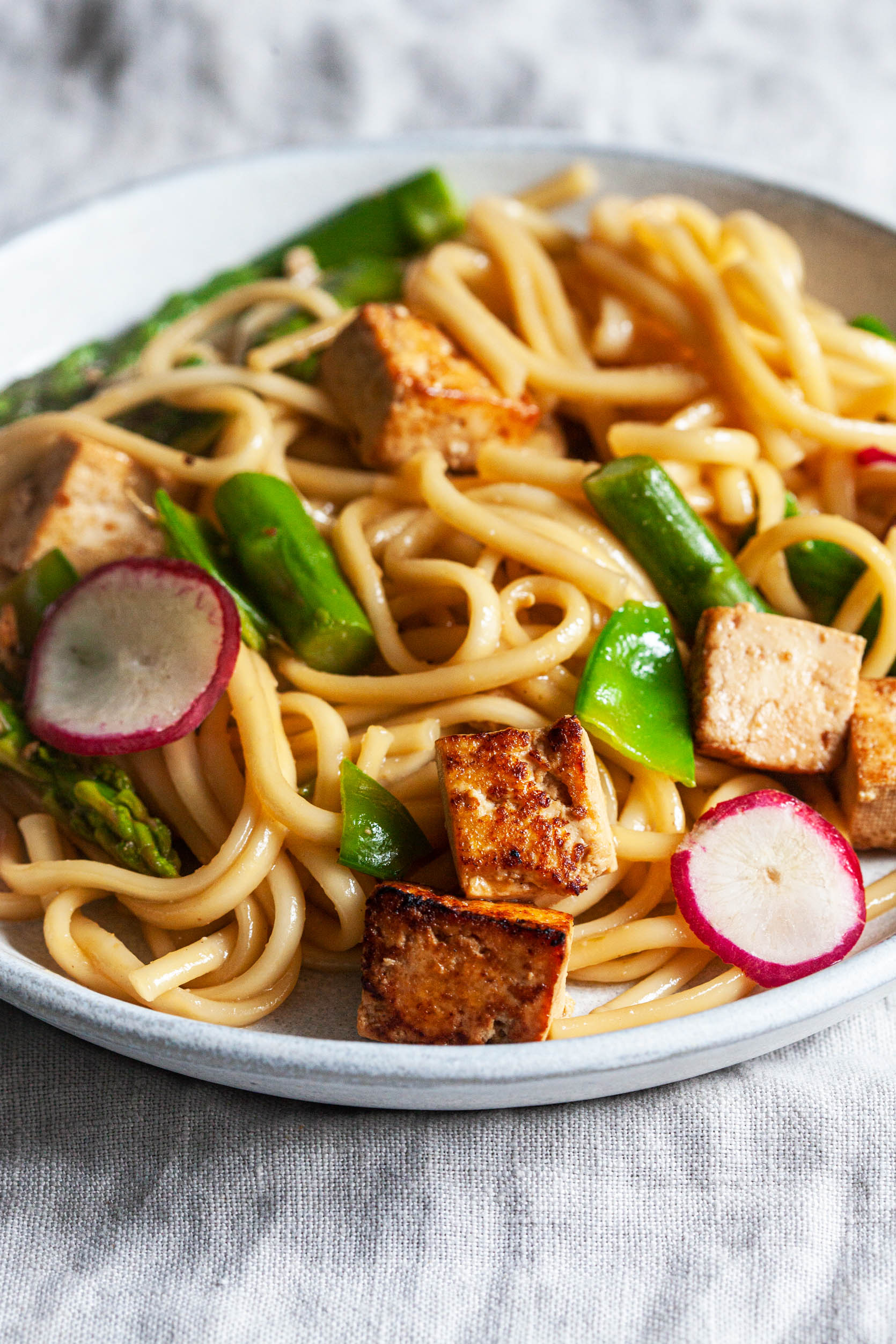 You can find the full recipe on Nasoya.com.
I liked the extra cold leftovers of this salad even better than I did when I'd just prepared it. And I was impressed how flavorful and well-seasoned it was without too many spices or much oil in the marinade/cooking. It's the kind of meal I can imagine making a few more times before this quarantine is over, using up what I've got along the way.
Hope you'll enjoy it, too, and that the plant-protein will give you a little boost; I think we all could use one right now. Till soon.
xo
This post is sponsored by Nasoya. All opinions are my own. Thanks for your support!
Credit: Source link