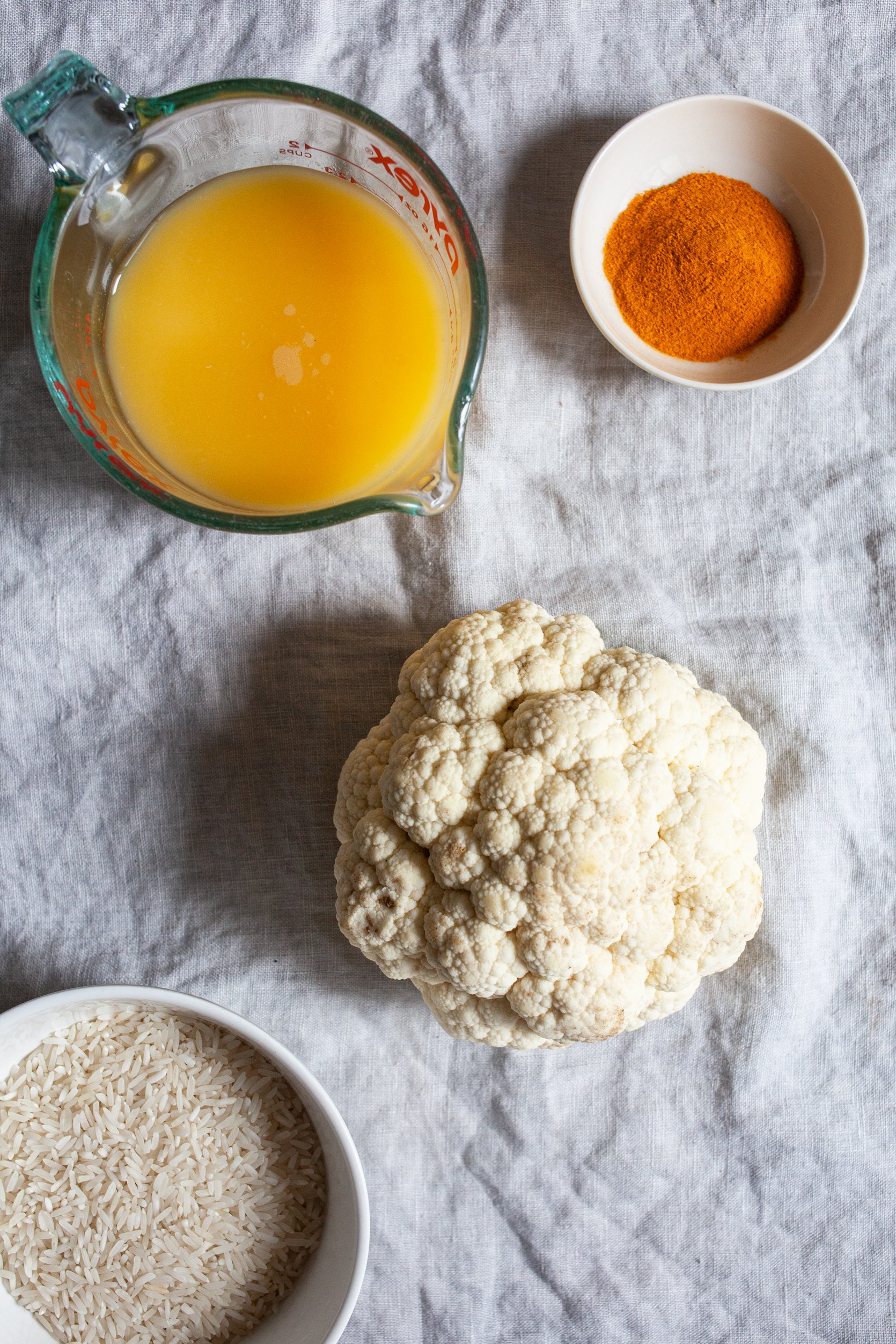 Hi all! Checking in today with a veggie-forward, sunshine-colored meal—because we could all use a little sunshine right now.
Even before this current moment, I was greeting the winter months with a focus on ingredients that can help to support the immune system. This includes vitamin C, folate, potassium, thiamin, and vitamin D, all of which are present in 100% orange juice—the featured ingredient in today's recipe.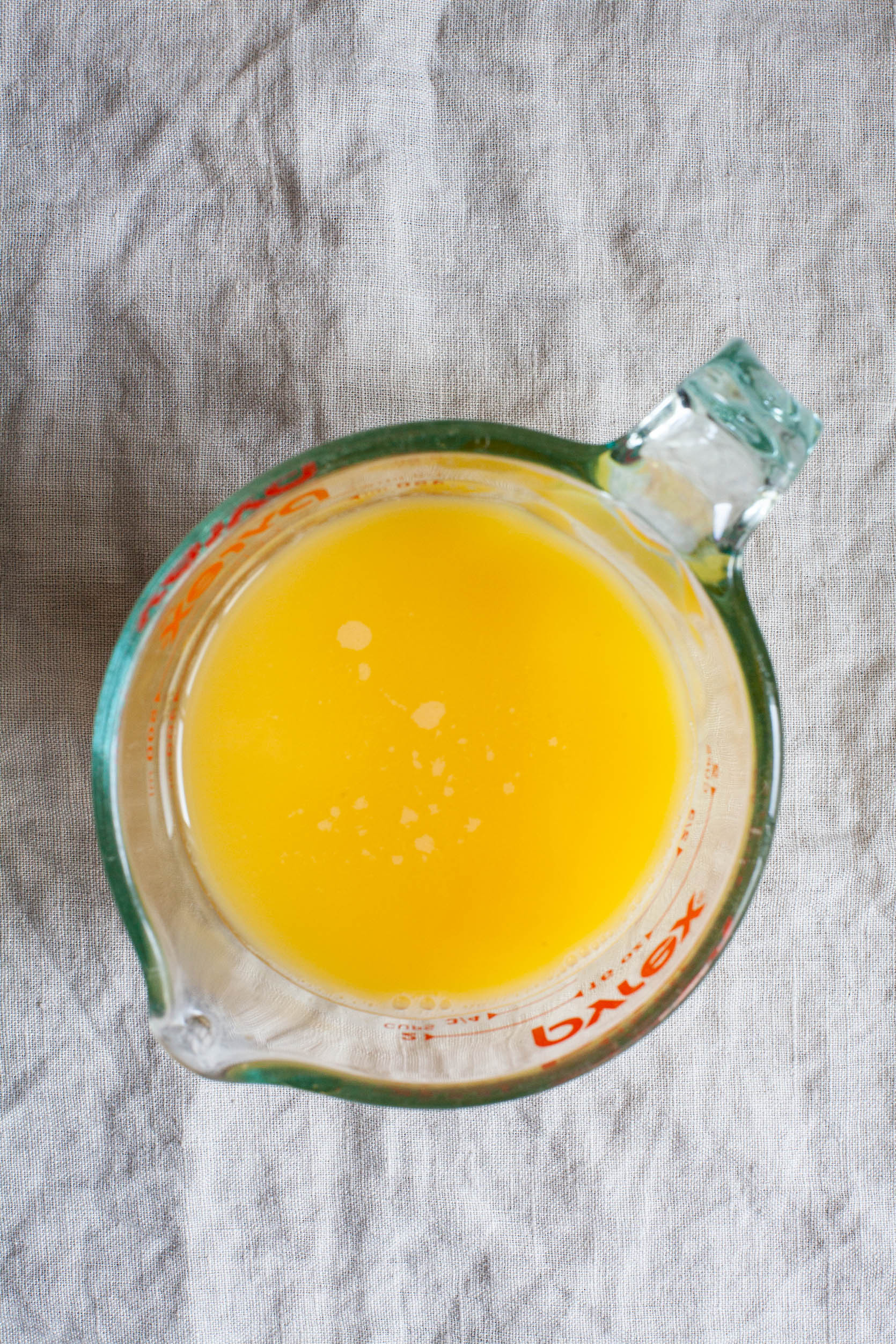 I love using 100% orange juice as a component in my cooking! It's a great way to add natural sweetness and unique bright flavor to recipes, and I love how it infuses marinades and sauces with the sunny taste of citrus.
This year, I've been playing with Florida Orange Juice as a means of enhancing my recipes with Vitamins C and D. An 8-ounce serving of fortified 100% orange juice is an excellent source of the former and a good source of the latter—both of which may help to support the immune system.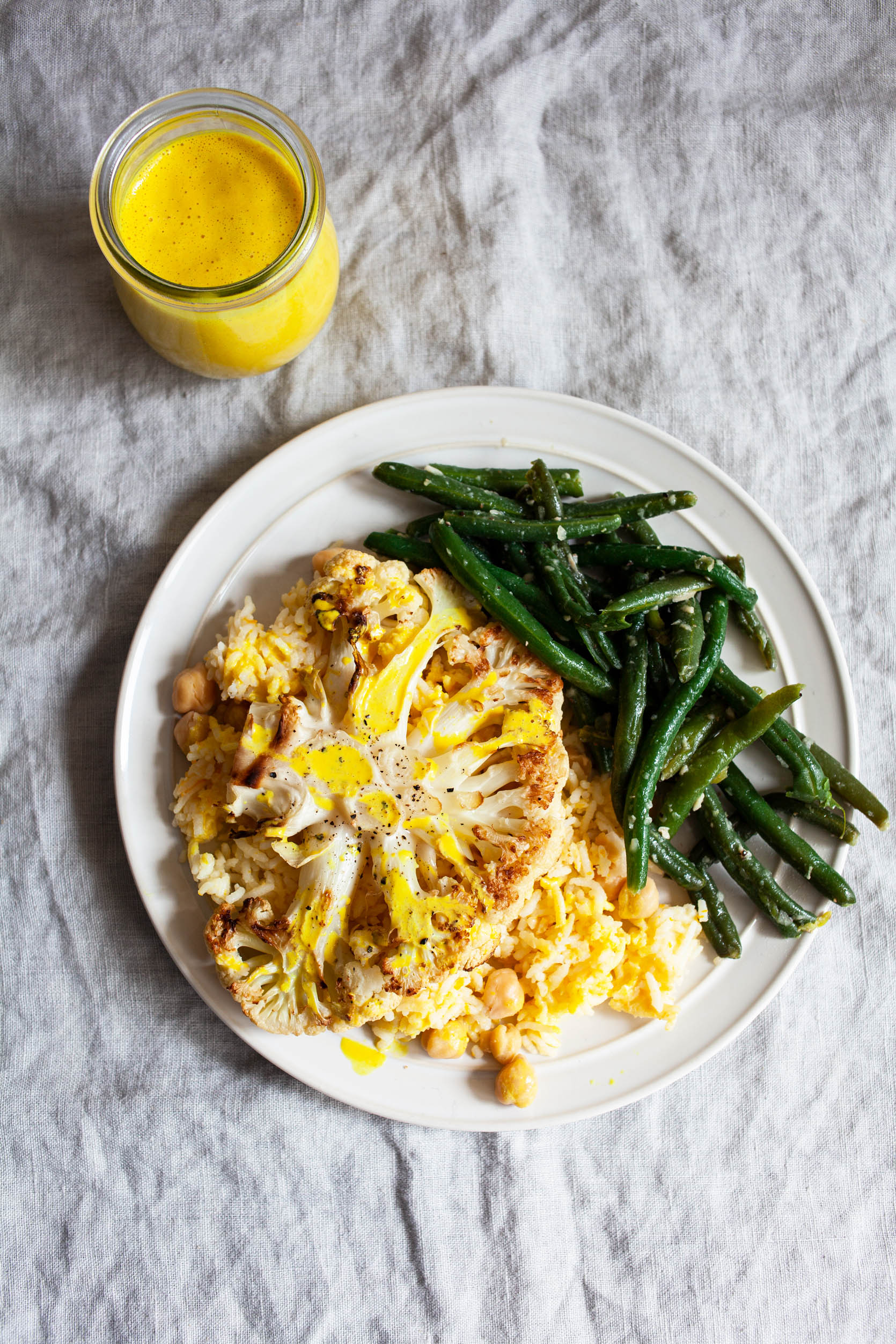 That same serving of 100% orange juice also provides good amounts of potassium, folate, and thiamin, which are associated with supporting overall immune function, too. And potassium—as well as calcium, which is also present in fortified juices—are electrolytes, which means that they can help to support hydration, another key factor in supporting immunity and staying well.
Florida Orange Juice is the main ingredient in the hemp chimichurri sauce in Power Plates, which is one of my favorites. Using it in that recipe was my inspiration to include it in the creamy orange turmeric sauce here. That sauce is delightful with this particular dish, but you'll have some leftover after you make this recipe, and from there, you can use it in salads and bowls. It's really nice drizzled over grilled tofu, too, and it's easy to make (only five ingredients!).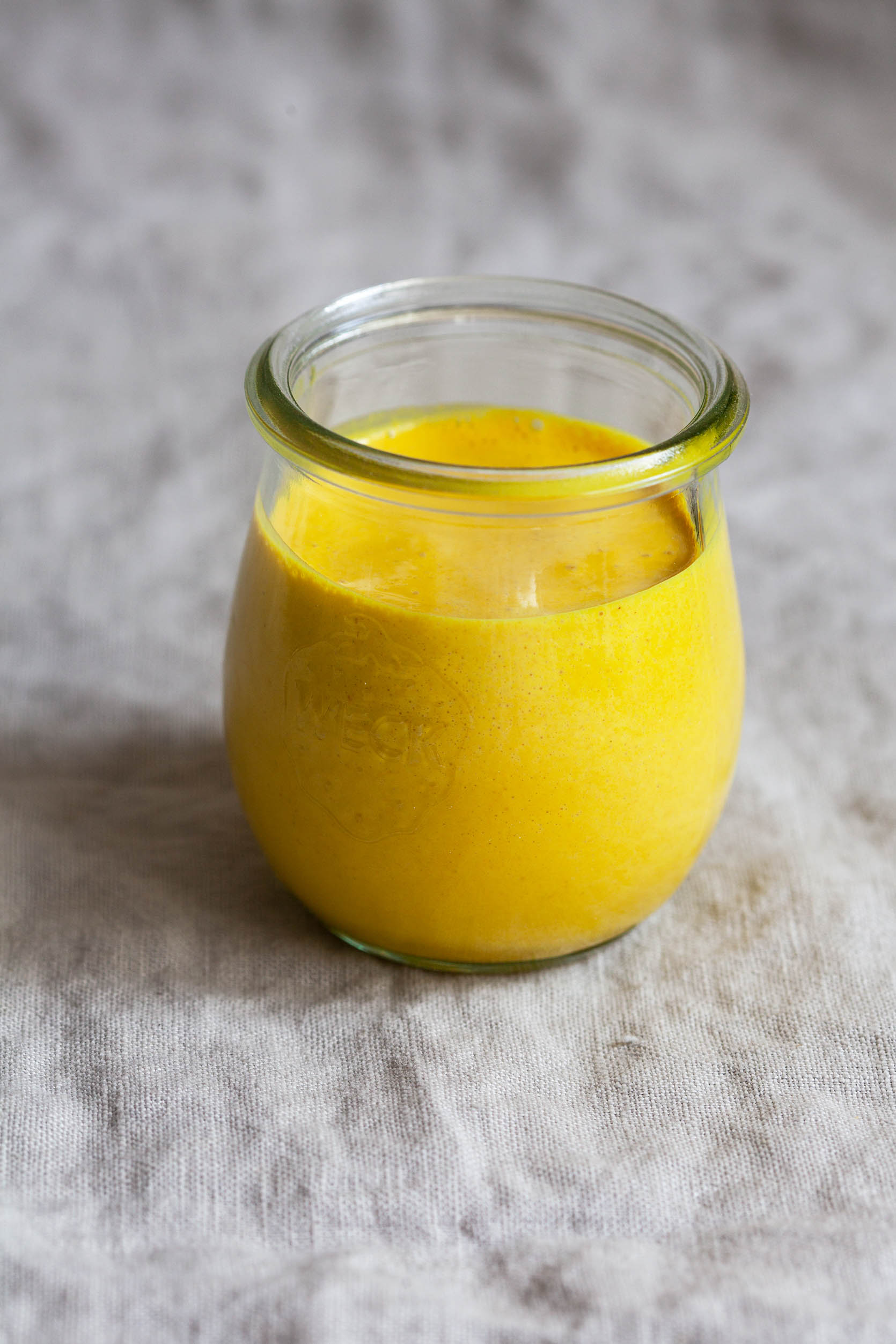 Vitamin C isn't only a starring nutrient from 100% orange juice itself. Cauliflower is also a great source of Vitamin C, and there are other immune supportive nutrients present in this meal: zinc in the chickpeas, curcumin (which has anti-inflammatory properties) in the turmeric sauce.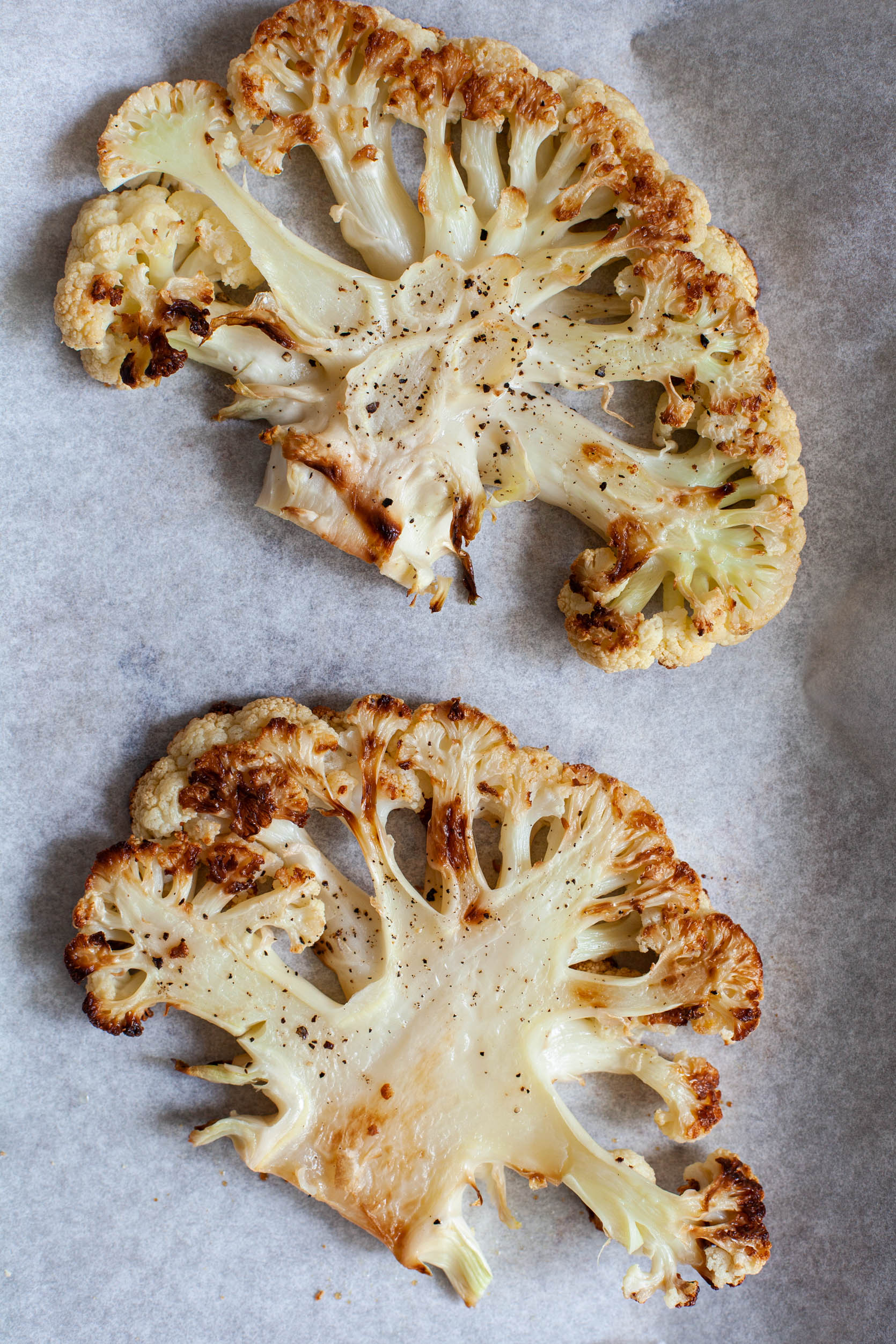 While the foods we eat are no guarantee of avoiding illness, it's nice knowing that we've done what we can to provide our bodies with the nutrients they need for strong immune function. With good flavor along the way. This sweet and savory dish is full of texture, satisfying but fresh, and a fun to eat. I hope you'll enjoy it as much as I did.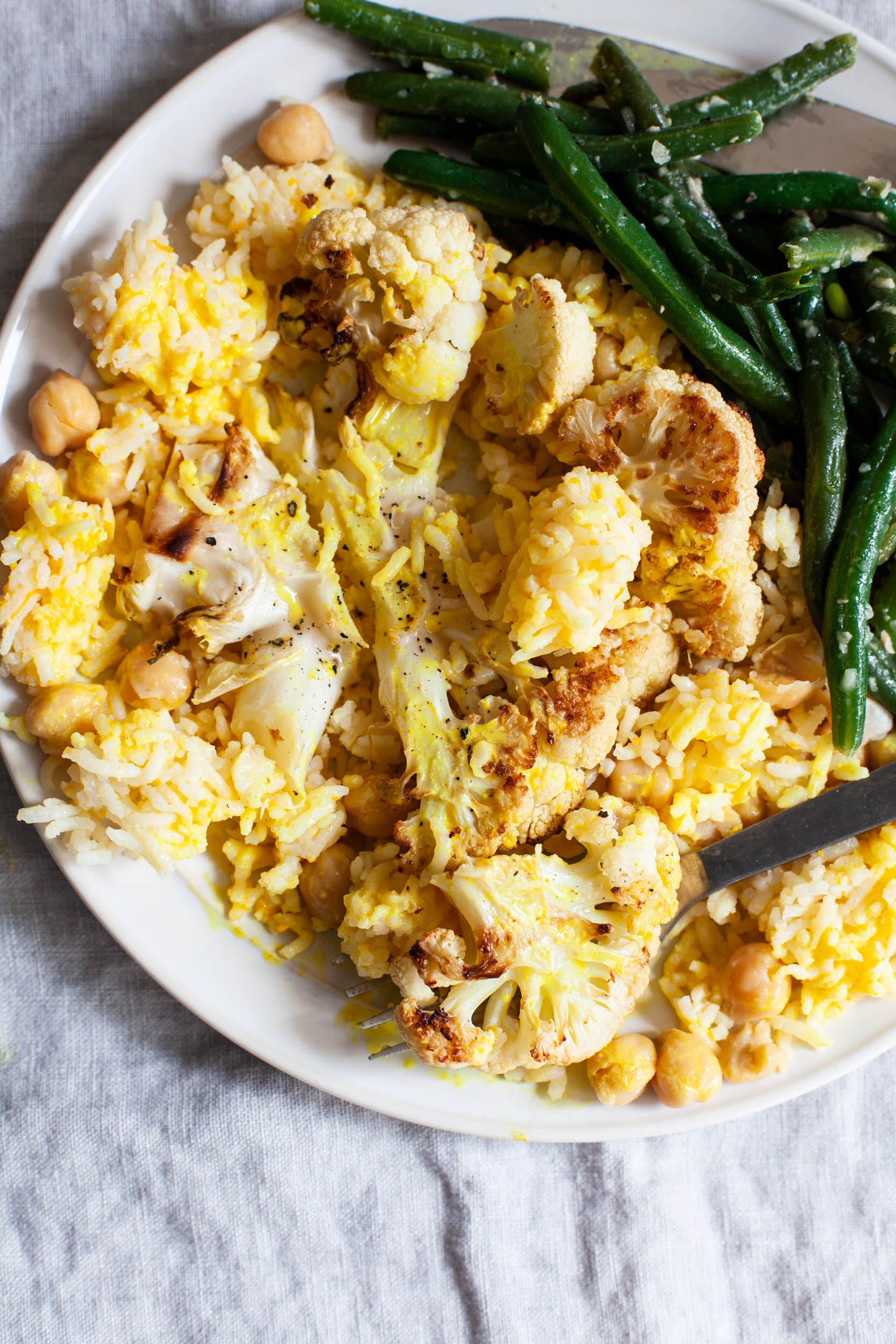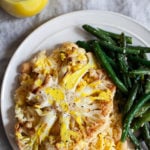 Cauliflower Steaks with Citrus Scented Rice and Creamy Orange Juice Turmeric Sauce
Author – Gena Hamshaw
3/4

cup

100% orange juice

1 1/4

cups

water

1/2

teaspoon

salt, plus extra for the cauliflower steaks

chopped fresh parsley, leaves only

1

tablespoon

vegan butter or neutral vegetable oil

1/3

cup

sliced green onions, white bottom parts only (about 2-3 green onions)

1

cup

long grain white rice, soaked in cold water for an hour, then rinsed in a sieve

3/4

cup

cooked chickpeas or white beans (or half a can; save the rest for a salad or another recipe)

1

small head cauliflower (1-1 ½ lbs)

Vegetable oil spray or neutral vegetable oil (such as safflower or grapeseed)

Freshly ground black pepper
For the Creamy Orange Juice Turmeric Sauce (makes 1 1/4 cups)
3/4

cup

100% orange juice

2

ounces

(a heaping ½ cup) raw cashews, soaked in water for at least 2 hours and drained (you can substitute sunflower seeds, hemp seeds, or pine nuts)

1

teaspoon

turmeric

2

tablespoons

apple cider vinegar

1/2

teaspoon

salt
Preheat your oven to 400F and line one or two baking sheets with parchment.

Heat the butter or oil in a medium pot. Add the sliced green onions. Sauté for 3-4 minutes, stirring often, until the onions are clear and soft. Add the rice to the pot, along with the orange juice, water, and salt. Bring the mixture to a boil. Reduce the heat to low and cover. Simmer for 15 minutes, or until the rice is cooked and the liquid has been absorbed. Remove the pot from the heat and let it rest, covered, for 5 minutes. Then, fluff the rice with a fork. Gently fold in the chickpeas.

Trim the stem of the cauliflower so it can rest on a flat surface. Cut the cauliflower in half crosswise, then cut two 1-inch (2.5-cm)slabs from each half, cutting parallel to the first crosswise cut. You should have four "steaks." You can roast what's left of the cauliflower alongside the steaks or save it for another use!

Spray or lightly brush both sides of the steaks with oil, then sprinkle them with salt and freshly ground pepper. Transfer your cauliflower to the oven and roast for 30 to 40 minutes, until the cauliflower is golden brown and fork-tender, flipping once halfway through the baking time.

To make the creamy sauce, blend all ingredients together in a powerful blender till smooth. Taste the sauce and add a pinch of extra salt if desired.

To serve, divide the rice onto four plates. Top each serving of the rice with a cauliflower steak. Add any side dish you like to the meal—green beans, sautéed leafy greens, or a small salad are all nice. Drizzle your plate with the sauce and then a tablespoon or two of chopped fresh parsley. Serve.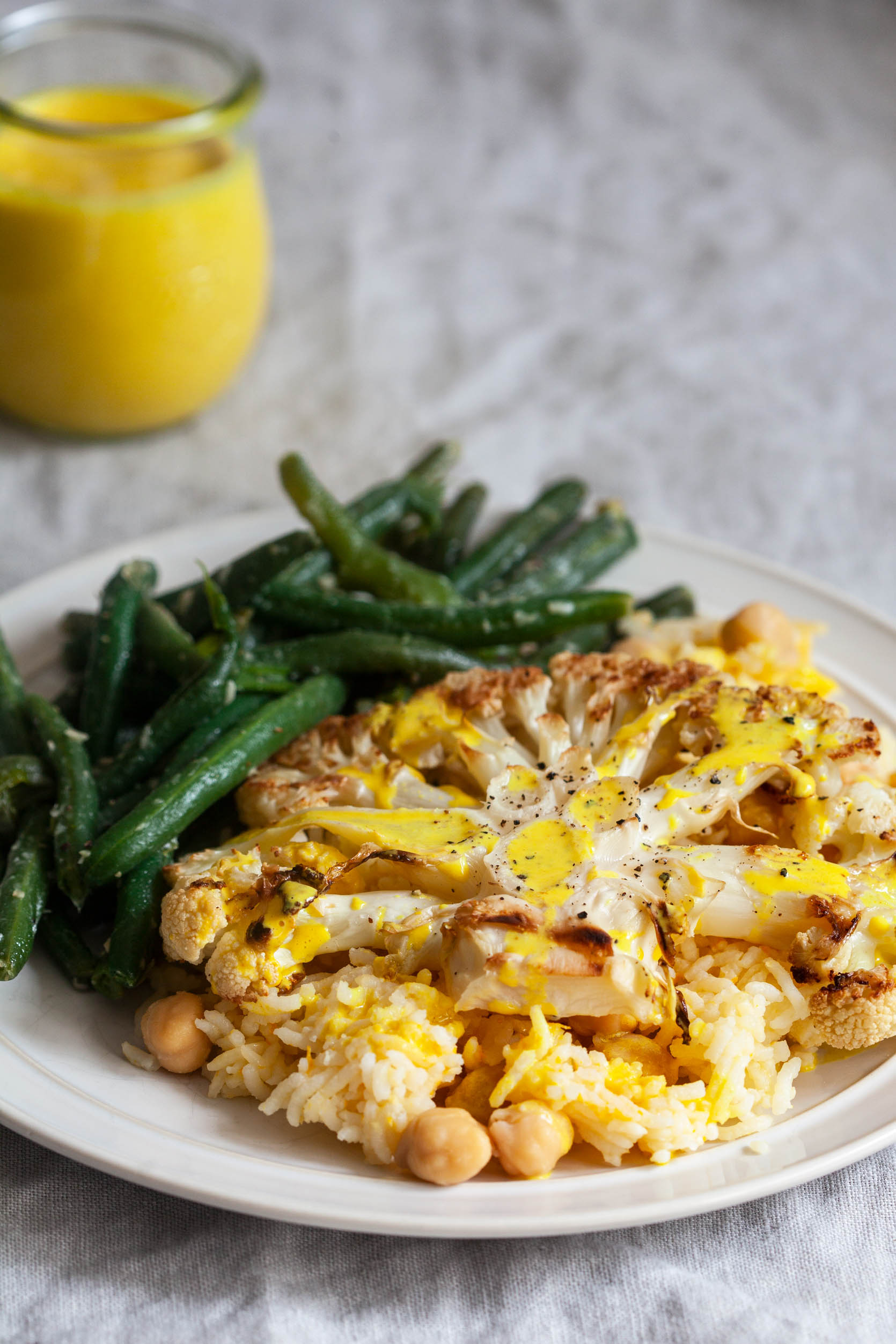 This recipe reminded me of how much I love to cook grains with nutrient-rich and flavorful liquids. The citrus-infused rice is subtle, but such a nice departure from the plain rice I usually make! To learn more about the nutrition and ingredients in Florida Orange Juice, you can like the Florida Orange Juice page on Facebook (@FloridaOrangeJuice) or follow along on Twitter (@OJfromFlorida) and Instagram (@FloridaOrangeJuice).
Enjoy the golden, sunny flavors and ingredients here, and take good care of yourselves, friends. I'll be back soon.
xo
This post is sponsored by the Florida Department of Citrus. All opinions are my own. Thanks for your support!
Credit: Source link