There is no shame in devouring an entire loaf of challah in one day. While most wouldn't recommend doing so eight days in a row, the beauty of bread is that it freezes well, and it's ideal to share. We scoured the vegan interwebs to find the best sweet and savory challah recipes to delight your family table every night of Hanukkah. On the rare occasion there are leftovers, make challah bread pudding! 
1. The Original by Challah Hub
Read the directions, follow them, and you will be blessed with perfect challah every time. This no-fuss recipe is reliable and requires ingredients you probably already have in your cupboard. If you start now, you can pull a steaming-hot loaf of fluffy challah out of your oven in the next four hours. Don't worry, most of that is downtime. Pro tip: do not skip the proofing times!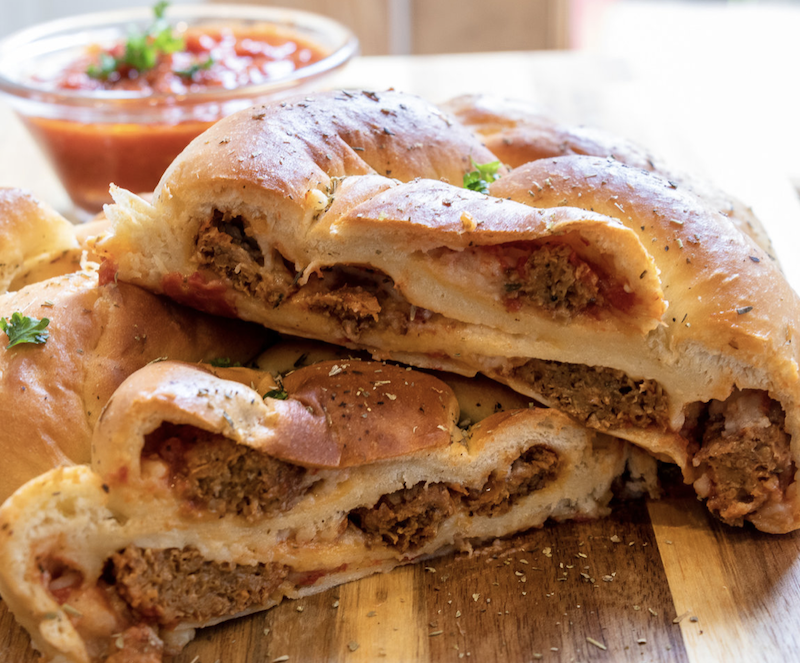 2. Beyond Meatball Stuffed Challah by 86 Eats
Imagine a vegan meatball sub—stuffed inside a warm, fluffy loaf of challah. It's savory, gooey, melty, meaty, garlicky, and utterly the perfect handhold. No worries about a meatball sliding off the backend as you take a bite—the challah keeps all the ingredients contained. Serve hot with a side of extra marinara for dipping.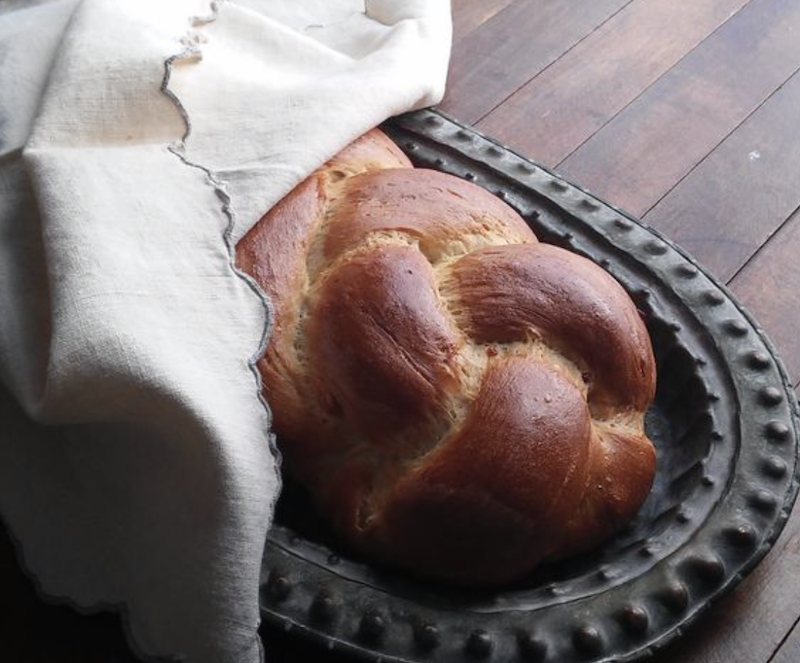 3. Maple-Glazed Challah by The Spruce Eats
A simple maple glaze takes the basic challah recipe from simply satisfying to eat-the-entire-loaf-in-one-sitting-good. You have been warned.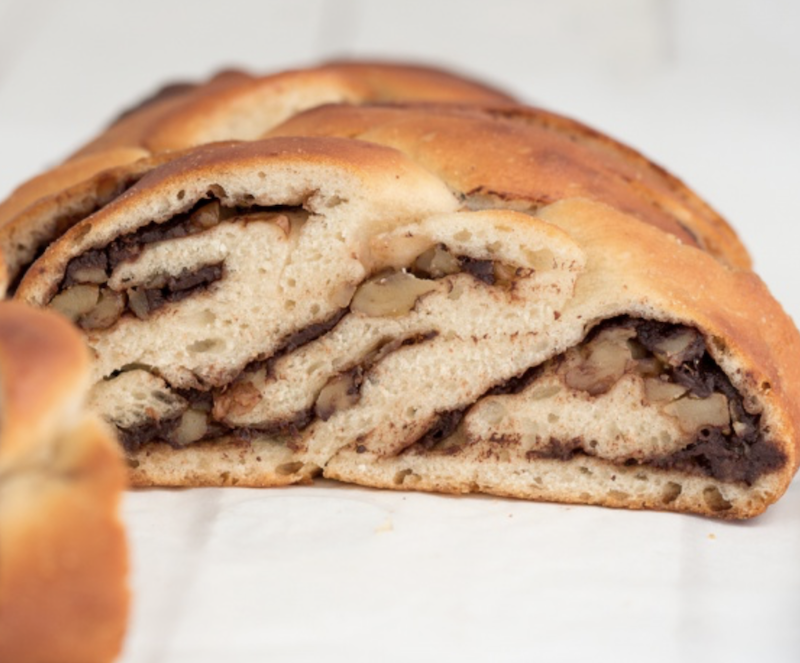 4. Chocolate and Walnut Challah by Lazy Cat Kitchen
In regards to sweet and savory, challah can go both ways. This gooey chocolate version is definitely dessert. Enjoy with a cup of tea, or let the loaf cool, wrap it up, and gift it to friends and family.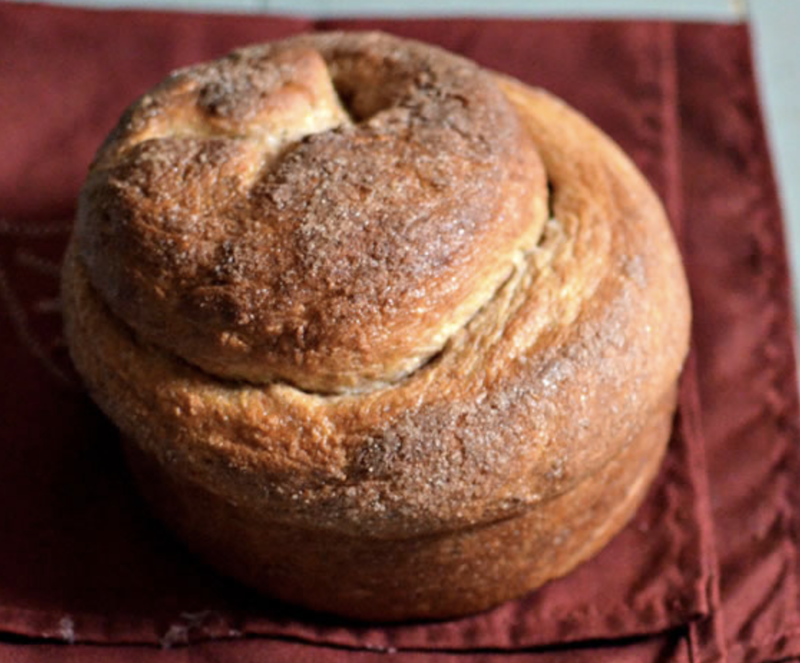 5. Cinnamon Sugar Challah by Miriam Szokovski
This is essentially a giant challah cinnamon roll. Whip up some icing by whisking together 2 cups of powdered sugar with a quarter cup of plant milk (optional to add a few drops of vanilla or rum extract for additional flavor). Drizzle it over the warm challah then let the table have at it—ripping the loaf apart with your hands is so satisfying.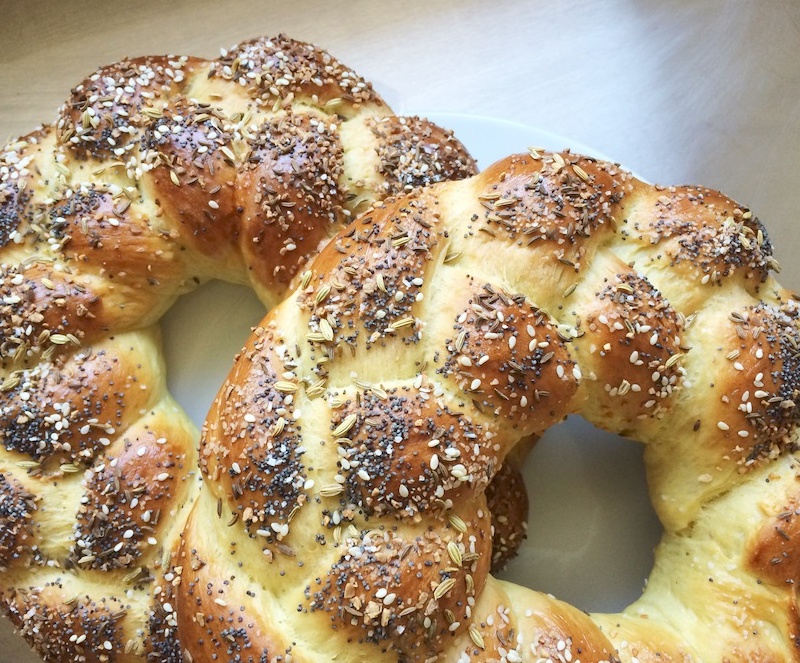 6. Everything Bagel Challah by Goldenrod Pastries
When two of the most beloved breads collide, you have everything challah. This recipe combines the basic yet flawless base of a loaf of challah with the seasonings of our favorite bagel variety. Eat it for breakfast, serve as a side with dinner, or slice it into the best sandwich bread you've ever tasted.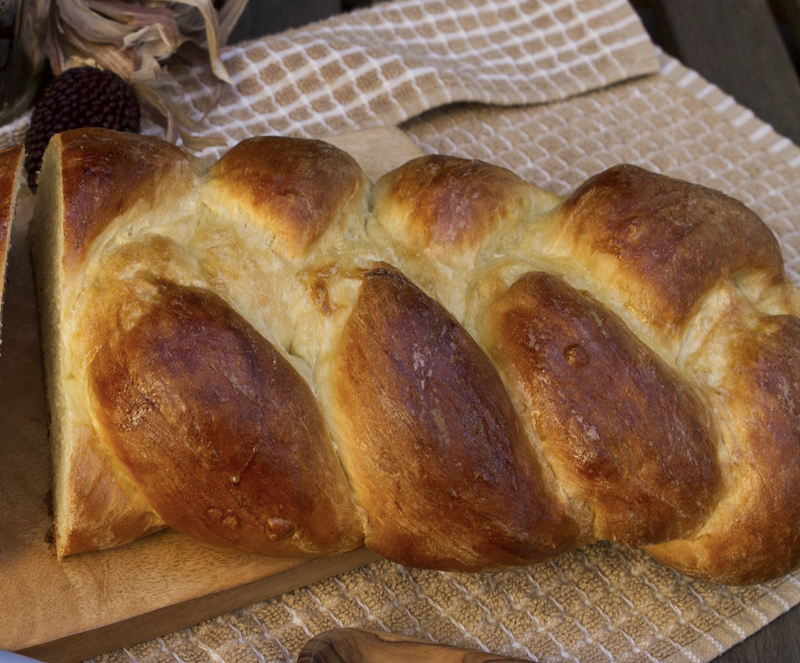 7. Pumpkin Spice Challah by Challah Hub
Don't dismiss pumpkin spice just because it's almost winter—these warming flavors pair perfectly with the subtle sweetness of challah bread. Serve this warm with a bit of maple syrup, a dab of vegan butter, a schmear of pumpkin butter, or dunked directly into a steaming pumpkin spice latte.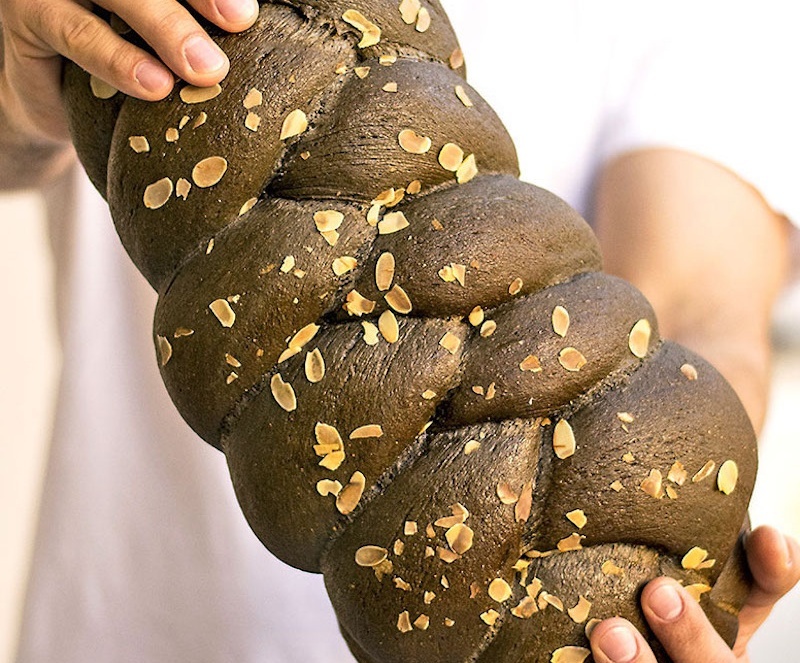 8. Spiced Olive Oil Challah by The Hungry Bites
Beyond the cardamon, olive oil, and other warming spices, this challah recipe has an unorthodox ingredient—activated charcoal. You don't taste it, but the trendy superfood adds a conversation-sparking dark hue to the otherwise golden challah loaf. Even if you're not able to get your hands on activated charcoal, this sweet-meets-savory recipe is still worth a try. 
Tanya Flink is a Digital Editor at VegNews as well as a writer and fitness enthusiast living in Orange County, CA.
Photo credit: Challah Hub
Let's get FABULOUS! Order your copy of the hot-off-the-pressVegNews Guide to Being a Fabulous Vegan —
filled with everything you need to know to
live a super-fabulous vegan life(including our all-time favorite recipes)!
Order Now

Credit: Source link