Haroset is an intrinsic component of the Passover plate, a condiment made from fruit, nuts, and wine. It symbolizes the mortar used by the Jewish slaves to build ancient Egyptian cities. Sephardic haroset is made in various ways, but usually contains dates. This makes about 2 cups, which goes a long way at your Passover table. Photos by Evan Atlas.
Sephardic Date Haroset
Author: Nava
Recipe type: Passover
Cuisine: Jewish
Serves: 10 to 12
1 cup pitted dates
1 cup raisins
½ cup walnuts
1 medium apple, peeled and diced
1 tsp cinnamon
¼ tsp ground ginger
3 to 4 tbsp sweet Passover wine
Combine all the ingredients in a food processor; process until finely chopped.
Pat into a serving container and cover until serving. Serve with matzo.
3.3.3077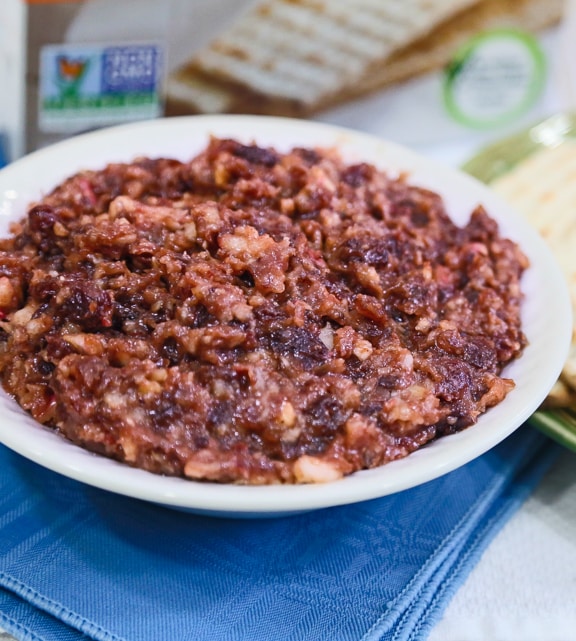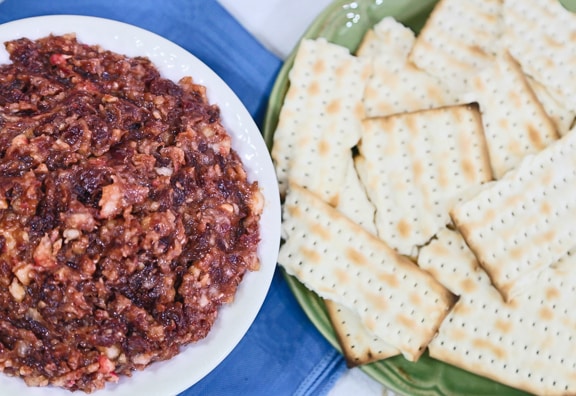 Nutrition information
Per 1/4 cup serving: Calories: 135; Total fat: 4g;  Protein: 2g;  Carbs: 22g;  Sodium: 2mg


Credit: Source link