This refreshing Mango Lentil Salad recipe is unique, blending Indian flavors from the cumin and coriander with the Mexican flavors of mango and lime. One of the best things about salad is you can combine ingredients that you wouldn't normally pair up, and it usually works wonderfully. French lentils, also known as du Puy lentils, are the best type of lentil to use in salads. Green, brown, and red lentils are perfect in soups and stews because they're soft and tend to fall apart, while du Puy lentils work better in salads because they hold their shape well when cooked properly. All in all, a refreshing summery salad with great sustenance from the lentils. Recipe and photos contributed by Sophia Zergiotis of Love and Lentils.
Mango Lentil Salad with Cilantro-Lime Dressing
Author: Sophia Zergiotis
Recipe type: Lentil salad
Cuisine: Vegan / Healthy
Prep time: 
Cook time: 
Total time: 
Serves: 4 to 6
½ cup dry du Puy lentils (about 2 cups cooked)
2 tbsp cold pressed extra virgin olive oil
½ tsp ground coriander
½ tsp ground cumin
juice of 1 lime
1 mango, peeled and diced
½ red onion, chopped
2 tbsp chopped fresh cilantro leaves, plus more for garnish
Put the lentils in a fine strainer and pick through them, discarding any bits of stone that may be present. Rinse under cold running water. Place in a pot and cover with 3 to 4 inches of water, bring to a boil, then reduce to a simmer.
Check lentils after 15 to 20 minutes; they should have slight resistance to the tooth—you want them al dente. Remove from heat, drain, and place under cold running water to stop the cooking process. Once cooled slightly, combine the lentils with mango and onion in a large bowl.
In a small jar or bowl, combine the olive oil, coriander, cumin, lime juice, and cilantro leaves. Pour over the lentils, mango, and onion. Toss to combine. Garnish with some more cilantro leaves.
3.3.3077
–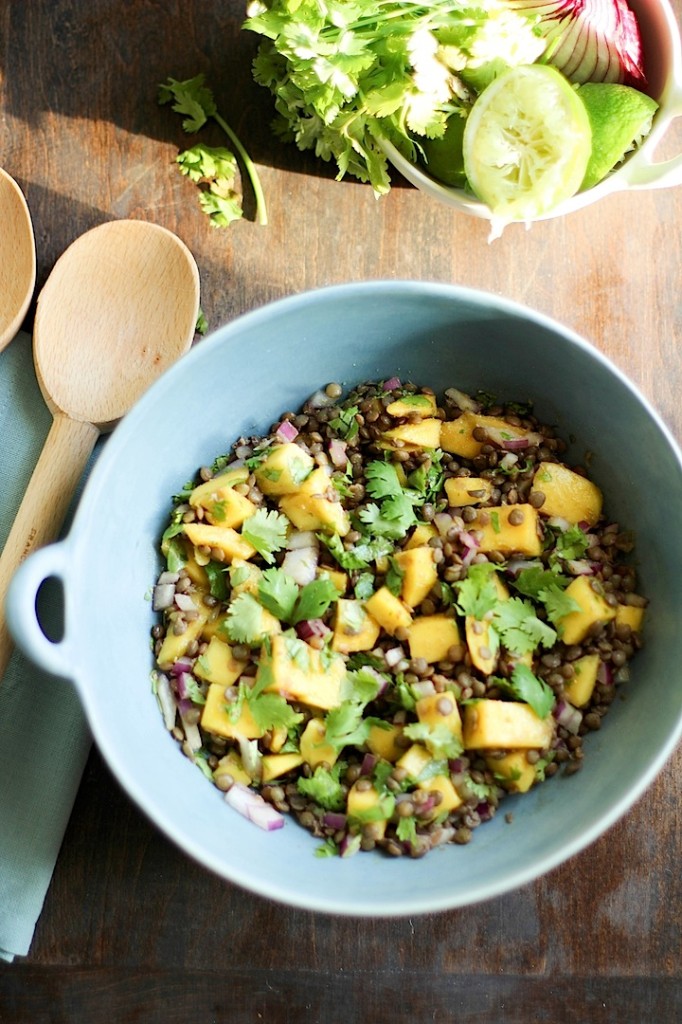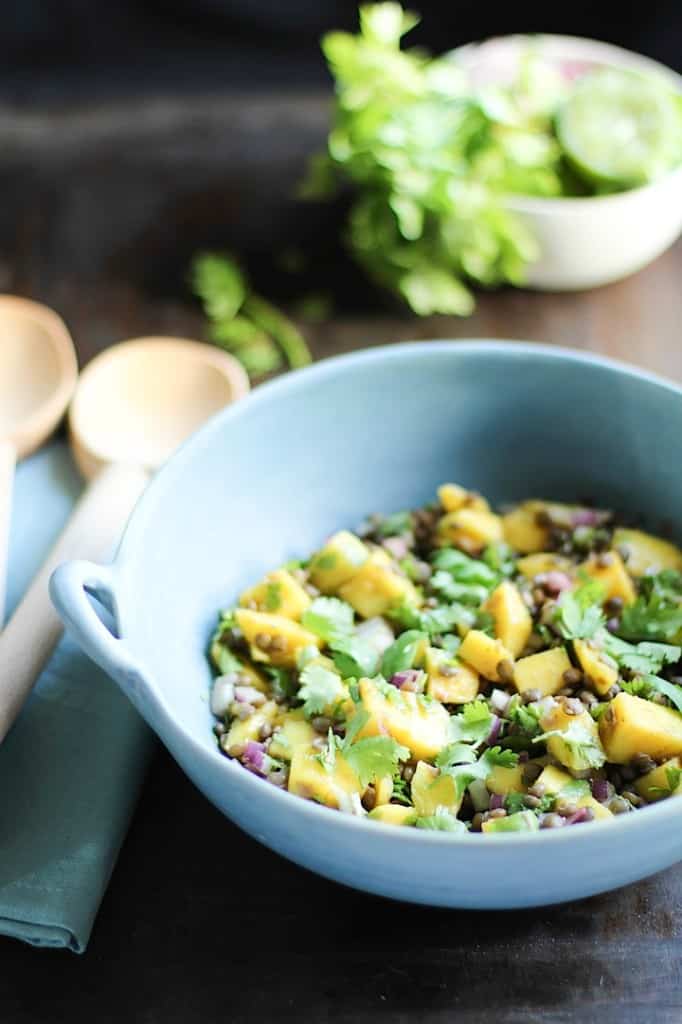 Credit: Source link