This Curry Popcorn and Nuts recipe makes a seasoned popcorn mixture that has a lingering bite. It makes a spicy "adult" snack that is great at parties. Recipe contributed by Nikki and David Goldbeck, from American Wholefoods Cuisine.* Visit the Goldbecks at HealthyHighways.com. Photos by Evan Atlas.  
Curry Popcorn and Nuts
Author: Nikki and David Goldbeck
Recipe type: Healthy Snack
Cuisine: Vegan / healthy
Prep time: 
Cook time: 
Total time: 
Serves: 7 cups
2 tbsp vegetable oil
½ tsp turmeric
1 tsp cumin
1 tbsp sesame seeds
½ cup peanuts or almonds
½ cup unroasted cashews
½ cup popping corn
¼ cup shredded, unsweetened coconut, optional
½ tsp salt
¼ tsp cayenne
¼ tsp cinnamon
Heat the oil in a large, broad pot with a tight-fitting lid. Sauté turmeric, cumin, sesame seeds, peanuts, and cashews over medium heat for 1 to 2 minutes until aromatic but not more than very lightly colored.
Add popping corn, cover, turn heat to high and cook, shaking until popping is over, about 5 minutes. Remove from heat and toss in optional coconut and remaining seasonings.
Let cool to room temperature before serving. Store any unused portions in an airtight container.
3.3.3077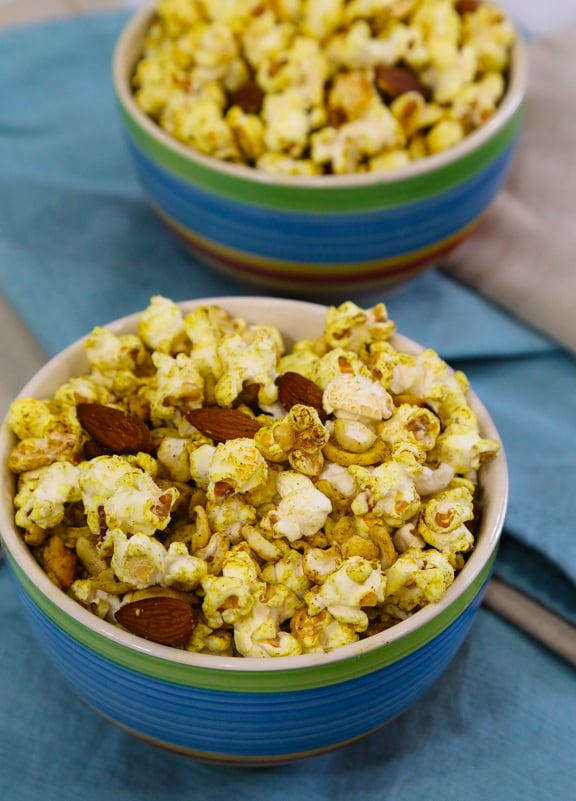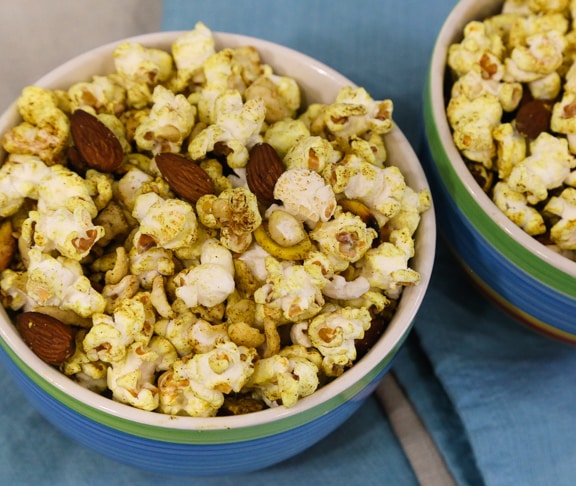 *This post contains affiliate links. If the product is purchased by linking through this review, VegKitchen receives a modest commission, which helps maintain our site and helps it to continue growing!
This post was originally published on 19 July 2011.


Credit: Source link